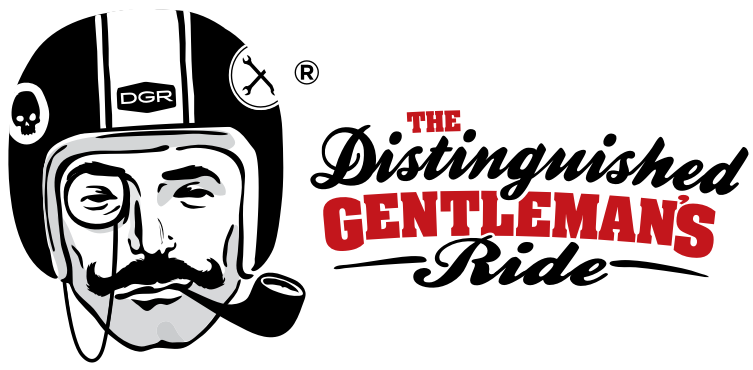 I'm Riding For Men's Health in The Distinguished Gentleman's Ride – sponsor me!
On Sunday the 27th of September, I'm riding in The Distinguished Gentleman's Ride with fellow men and women across the globe to raise funds and awareness for prostate cancer and men's mental health on behalf of Movember.
The DGR is a fascinating event. Essentially, an international sponsored group ride to raise awareness (and funds) for men's health issues. The contributions all go into the Movember pot. Typically, there are hundreds (if not thousands) of participants around the world, generally riding through city centers together. Thanks to COVID-19, this year all those riders will be doing it solo. So if you see a dapper looking gentleman on two wheels on or around Sunday the 27th September this year, smile & wave!
Most of the bikers taking part are riding vintage or classic-style steeds. I'm not. I'm on a big KTM Supermoto. But it is a Duke, and you don't get a lot more distinguished than that :). Besides, the money doesn't care, and the donations all go to a very worthy cause. Of course, if anyone cares to donate a nice new Triumph Bonneville, I'd be only too happy to ride that instead. Have a look at my fundraising page for more information about the bike, why it's a Robin, and why I'm doing this.
Feel free to have a little fun at my expense! I'm totally up for making a tit of myself for a good cause… so if you'd like a picture of me standing on one leg with my finger in the air, let me know by leaving a message with your donation. I'll do my best to accommodate all requests.
Men die on average 6 years earlier than women and for largely preventable reasons. The number of men that are suffering is growing, and we need to do something about that. So, before I press my tweed and polish my boots, I'm asking you to join me in raising funds and awareness for these causes by donating what you can for this meaningful cause and to help the men we love, live happier and healthier lives.
---
If you found this content to be useful or entertaining, why not buy Grumpy a coffee?